STUDIO 1
Soundproof
GREEN / BLACK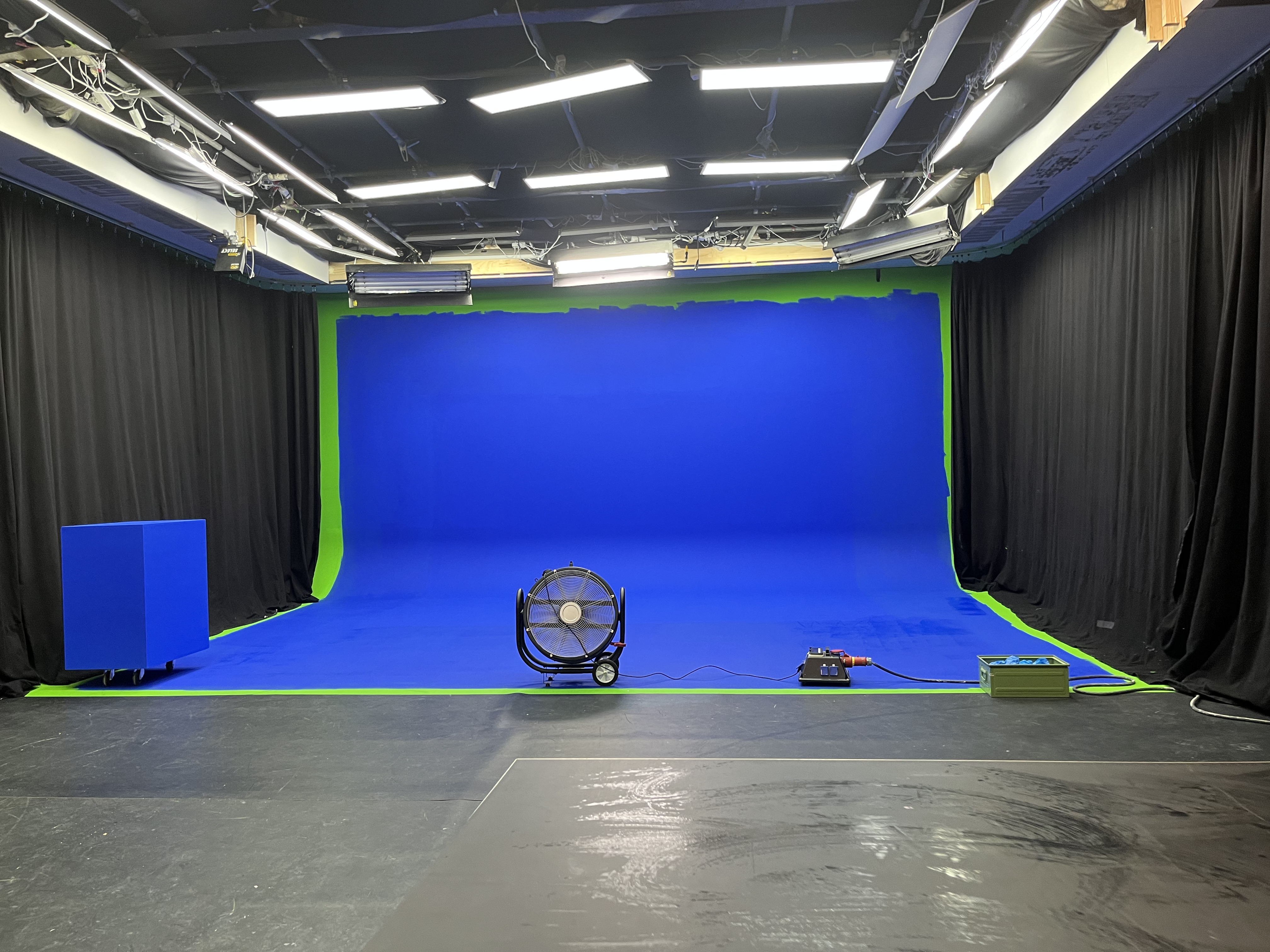 airco/heating
soundproof
standard
1 x 90m2
180º U- cyclo
9m(br) x 10m(d) x 4.00m(h)
24 x LED
or both sides studio
2 x 90m2 =180m2
360º limbo
9m(br) x 20m(d) x 4.25m(h)
48 x LED (3000/4000 or 6000K)
STUDIO 1


Soundproof

WHITE / BLACK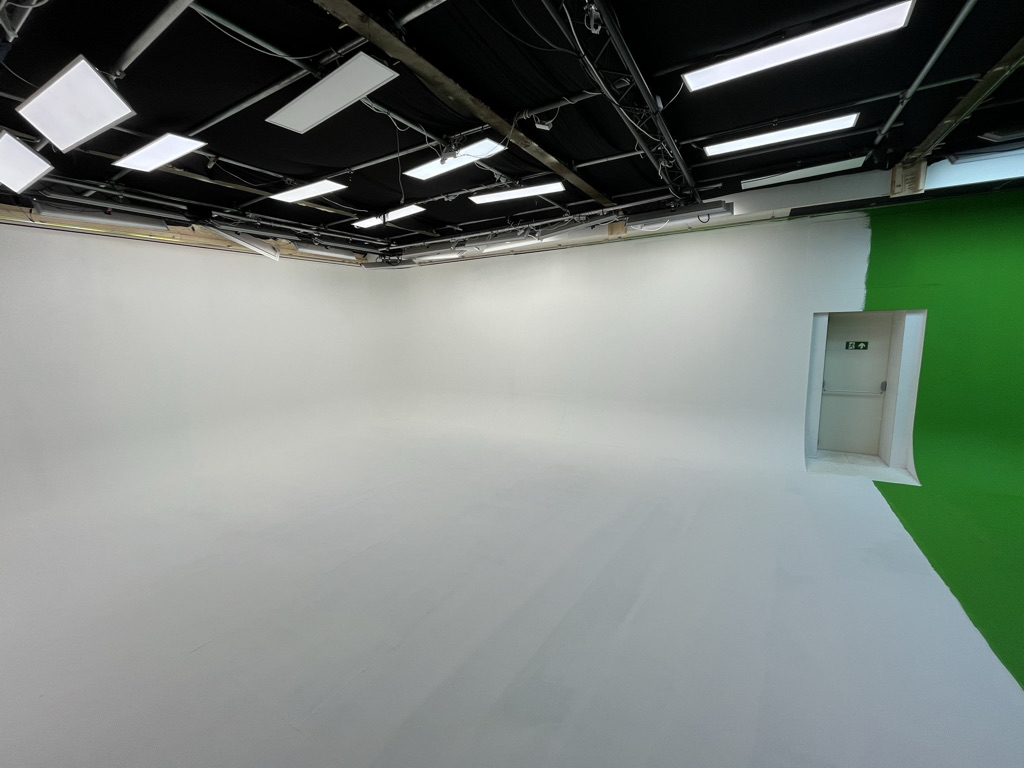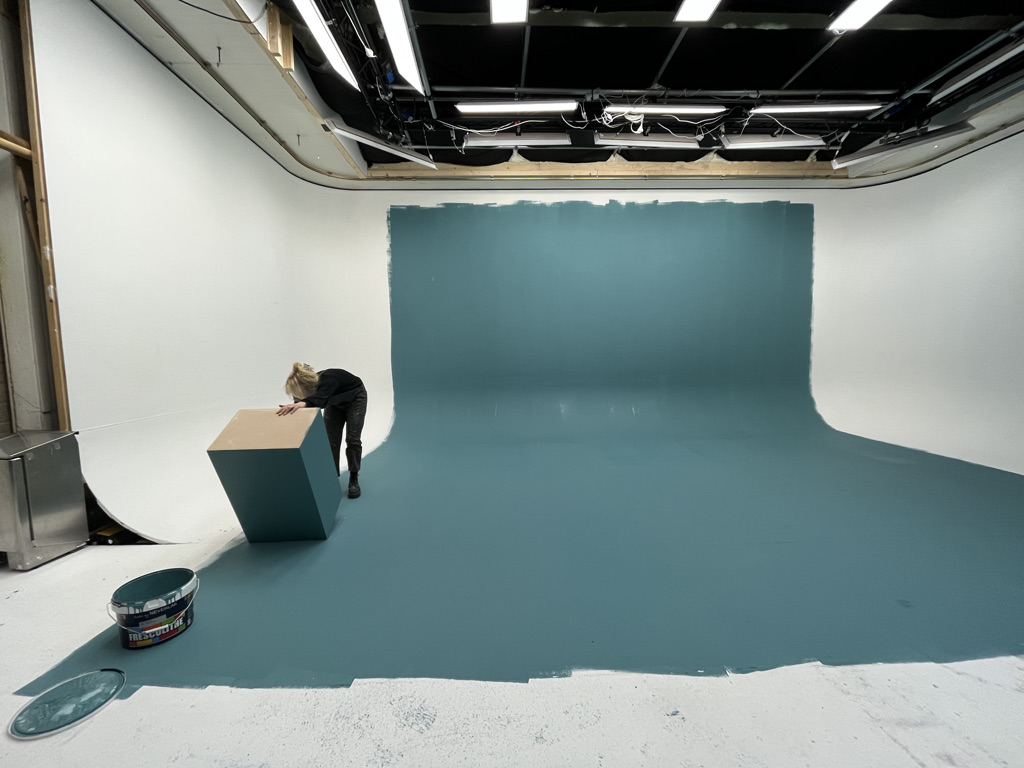 airco/heating
soundproof
standard
1 x 90m2
180º U-cyclo
9 m(br) x 10m(d) x 4.00m(h)
24 x LED


or both sides studio
2 x 90m2 =180m2
360º limbo
9m(br) x 20m(d) x 4.25m(h)
48 x LED (3000/4000 or 6000K)
STUDIO 2
WHITE/BLACK/GREEN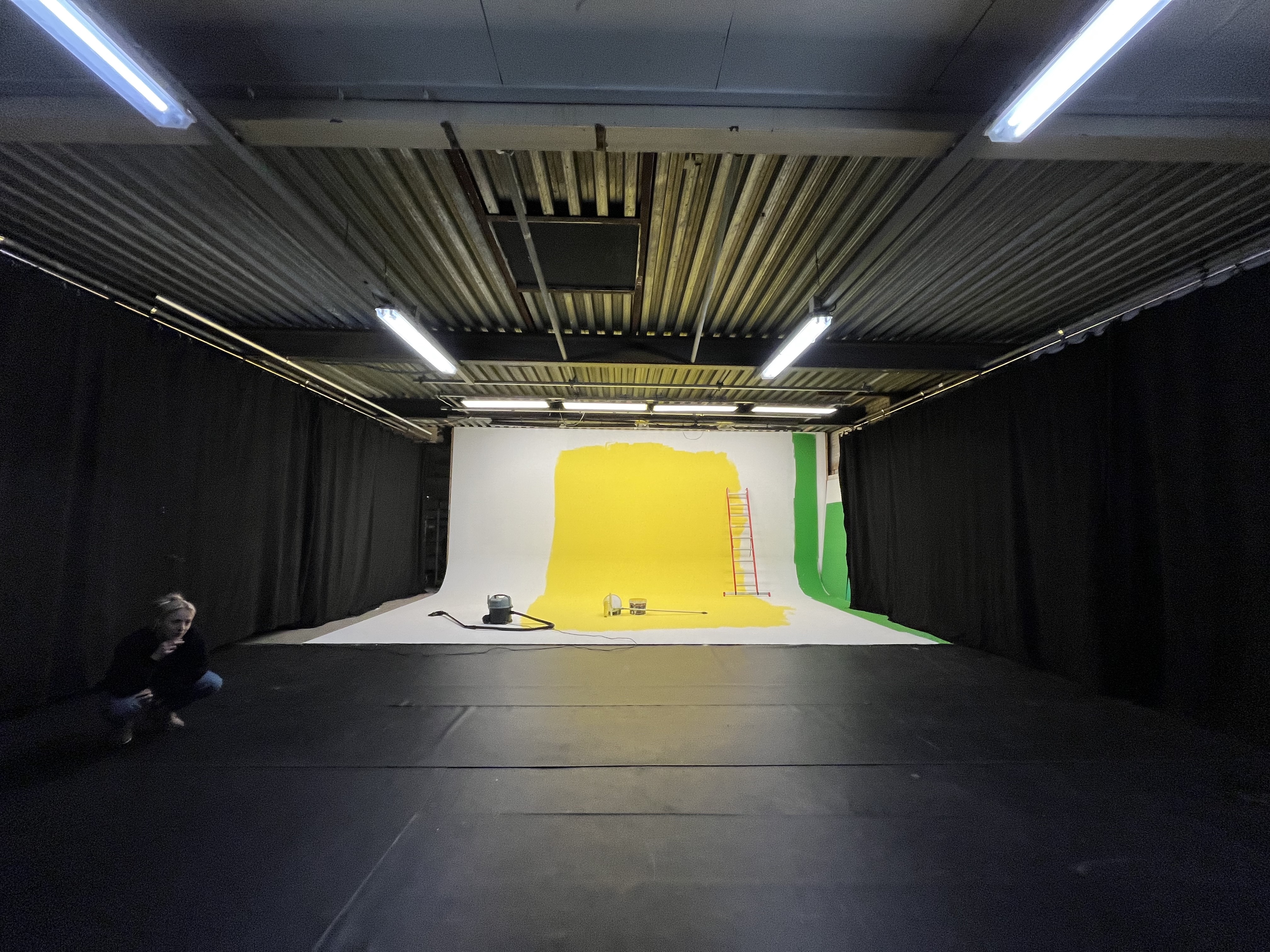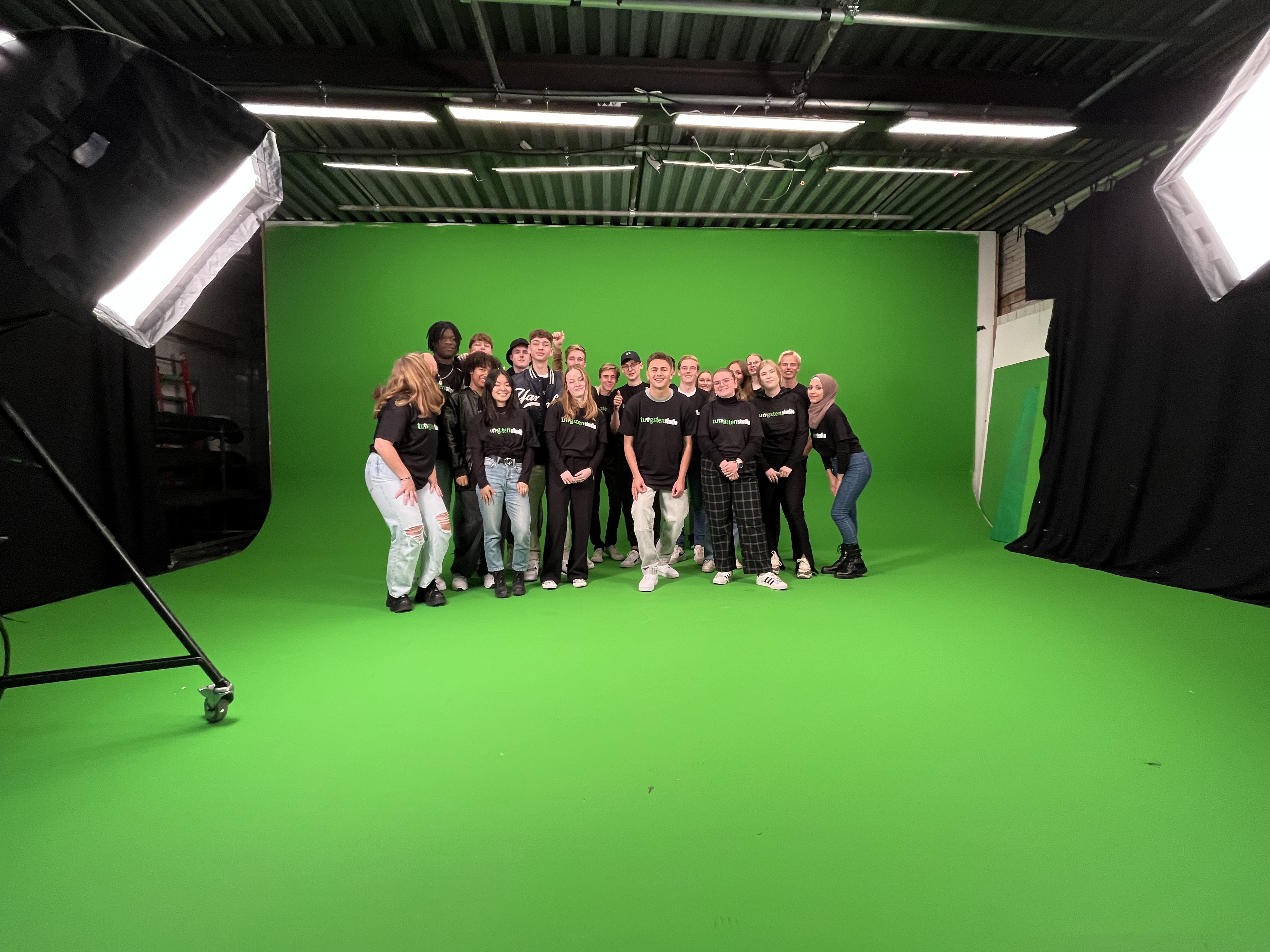 airco/heating
less soundproof
1 x 80m2
90ºL-cyclo
8m(br) x 10m(d) x 3.5m(h)
12 x LED (3000K)
---
GENERAL OVERVIEW


STUDIO 1 - HEIGHT 4 M


STUDIO 2 - HEIGHT 3.5 M
---





BOTH STUDIOS HAVE:

2 x 32 Amp + 1 x 63 Amp
car/delivery van drive-in
free parking
loading docks
fully equipped kitchen
production office (extra)
hair & make-up room
free wi-fi
catering option (see food)
shower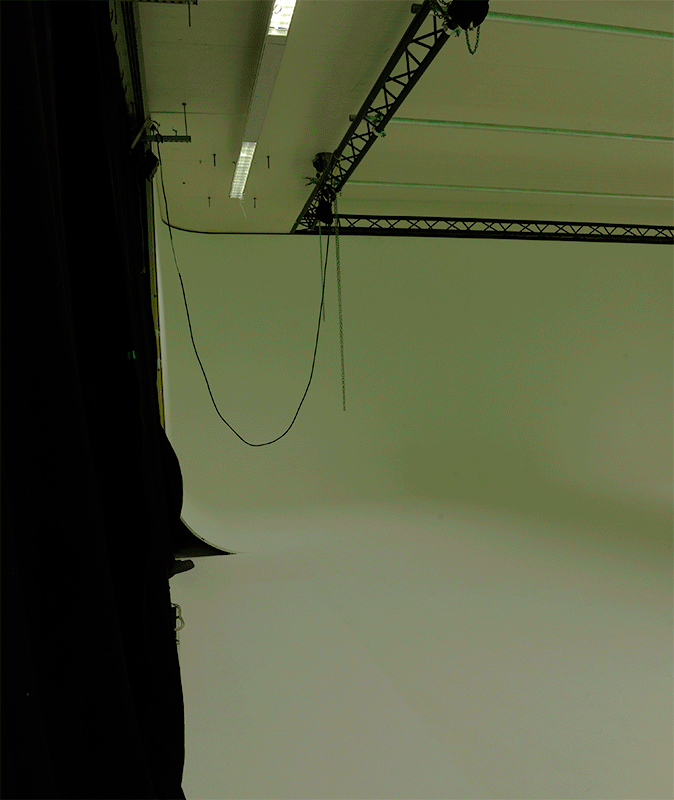 The green / white / blackout 360º s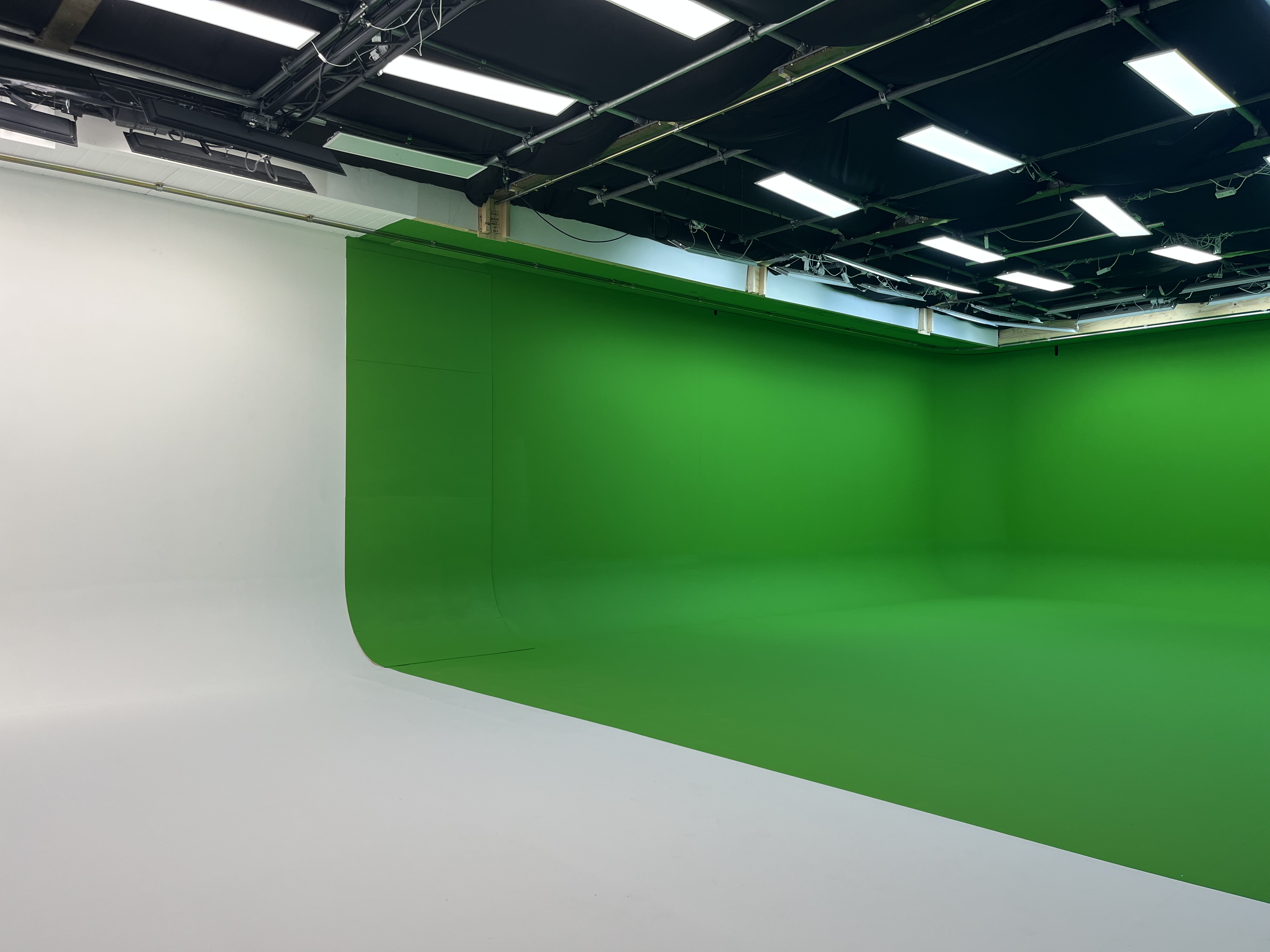 tudio
Greenscreen studio Amsterdam
Op zoek naar een professionele opnamestudio met greenscreen? Dan ben je bij Tungsten Studio zeker aan het juiste adres. In onze opnamestudio vlakbij Amsterdam kan iedere fotograaf, filmmaker, videograaf en productiebedrijf hun creativiteit kwijt. Met een greenscreen wordt het maken van een commercial, film, videoclip of productvideo pas echt eenvoudig! Onze verdere mogelijkheden maken het nog interessanter om een greenscreen te komen huren bij Tungsten Studio. Het zal werkelijk aan niets ontbreken!
Green screen studio Amsterdam

Looking for a professional recording studio with green screen? Then you have definitely come to the right place at Tungsten Studio. In our recording studio near Amsterdam, every photographer, filmmaker, videographer and production company can express their creativity. With a green screen, making a commercial, film, video clip or product video becomes really easy! Our further options make it even more interesting to rent a green screen at Tungsten Studio. You will really want for nothing!

Waarom een greenscreen?
Een greenscreen wordt steeds vaker gebruikt voor onder andere foto's, videoclips, films, commercials en productvideo's. Met zo'n greenscreen heb je geen dure decors meer nodig. De groene achtergrond wordt namelijk in no time vervangen door andere bewegende of stilstaande beelden. Op deze manier krijg je opeens heel veel mogelijkheden en kun je je creativiteit pas echt kwijt!
Why a green screen?

A green screen is increasingly used for photos, video clips, films, commercials and product videos. With such a green screen you no longer need expensive sets. The green background is replaced in no time by other moving or still images. This way you suddenly get a lot of possibilities and you can really express your creativity!
Verschillende mogelijkheden greenscreen
Bij Tungsten Studio zijn er verschillende mogelijkheden wat betreft de huur van een greenscreen. Denk aan het huren per dagdeel of per hele dag. Verder is de studio ook soundproof en beschikt het over krachtstroom. Wanneer je een studio huurt bij Tungsten Studio dan kun je gebruik maken van gratis parkeren, onze loading docks, een uitgebreide keuken waar we ook catering kunnen verzorgen, een productieruimte, een haar en make-up ruimte, gratis wifi en een douche.
Various greenscreen options
At Tungsten Studio there are various options when it comes to renting a green screen. Considering renting per half day or per full day. Furthermore, the studio is also soudnproof and has high-voltage power. When you rent a studio at Tungsten Studio, you can use free parking, our loading docks, an extensive kitchen where we can also provice catering, a production erea, a hair and make-up room, free wifi and a shower.
Perfecte locatie vlakbij Amsterdam
Onze Tungsten Studio bevindt zich net boven Amsterdam in Broek in Waterland. Op deze manier is het centraal voor iedereen. Of je nou uit het noorden, oosten, zuiden of het westen van het land komt: je bent er zo. Ook kunnen crewleden vanuit het buitenland gemakkelijk op Schiphol vliegen. Vanaf de airport ben je er ook zo. Vanaf Amsterdam CS kun je bus 314 of 316 nemen en vanuit Amsterdam Noord (metro 52) bus 312 of 315.
Perfect location near Amsterdam

Our Tungsten Studio is located just in Amsterdam - North, in a small town called Broek in Waterland. This way it is central for everyone. Whether you come from the north, east, south or west of the country: you'll be here soon.
Crew members from abroad can also easily reach Tungsten Studio from Schiphol airport, in less then twenty minutes. From Amsterdam Central Station you can take bus 314 or 316 and from Metro Station 'Amsterdam North' bus 312 or 315. It's a only ten minutes drive by bus.

Greenscreen studio bij Tungsten Studio huren?
Wil je een fotoshoot doen, een videoclip opnemen of misschien wel een film? Huur dan een greenscreen studio bij Tungsten Studio in Broek in Waterland, net boven Amsterdam. Wij zorgen ervoor dat het je aan werkelijk niets ontbreekt. Van catering tot kleedruimtes, alles is aanwezig in onze studio's. Wanneer je onze greenscreen studio wil gebruiken voor een productie dan kun je een vrijblijvende offerte aanvragen. Direct reserveren? Stuur dan een e-mail naar
colette@tungsten.nl
. Heb je nog vragen of heb je advies nodig omtrent onze greenscreen studio? Dan kun je ook altijd bellen naar
020-4181448
. Wij helpen je graag verder!
 
Would you like to rent a studio at Tungsten Studio? 

Then rent a green screen studio at Tungsten Studio
in Broek in Waterland, just above Amsterdam. We'll make sure it suits you
really nothing is missing. From catering to changing rooms, everything is 
available in our studios. If you want to use our green screen studio for a
production, you can request a no-obligation quote. Book directly? Send an email 
to colette@tungsten.nl. Do you have any questions or do you have any questions?
Need advice about our green screen studio? Then you can always call
020-4181448. We are happy to help you!
Film studio huren black / white out of greenscreen
Een film studio huren in Amsterdam? Je bent bij Tungsten Studio aan het goede adres. Wij bieden diverse filmstudio's voor filmopnames of videoclips. Zo kun je een film studio huren met greenscreen, een normale studio en nog veel meer! Tungsten Studio regelt alles voor je: van de aankleding van de film studio tot aan de techniek. Het zal je tijdens het filmen dan ook aan niets ontbreken. Graag tot ziens!
Film studio rental black / white out of green screen
You've come to the right place at Tungsten Studio. 
We offer various film studios for film recordings or video clips. 
You can rent a film studio with a green screen, a normal studio and much more! 
Tungsten Studio arranges everything for you: from the decoration of the film 
studio to the technology. You will want for nothing during filming. Hope to see 
you again!
Onze studio's zijn geschikt voor een complete black-out, zonder dat je aan dure schilderkosten zit.
Voor zo'n black-out leggen zwart tapijt op de vloer en de zwarte gordijnen rondom dicht. Dit kan in beide studio's.
Of wil je de studio liever helemaal wit of een andere kleur?
Wit / Groen is standaard maar we schilderen de studio's zo ook in een andere kleur.
Our studios are suitable for a complete blackout, without incurring expensive 
painting costs. For such a blackout, we place black carpet on the floor and 
close the black curtains all around. This is possible in both studios.
 Or would you prefer the studio to be completely white or a different color?
White / Green is standard, but we also paint the studios in a different color.
Wil je een
vrijblijvende offerte
aanvragen of direct reserveren? Stuur dan een e-mail naar colette@tungsten.nl. Heb je nog vragen of wil je onze andere studio's huren?
Dan kun je ook mailen of bellen naar + (31) 20-4181448.
Wij helpen je graag verder!
Would you like to request a no-obligation quote or book directly? 
Send an email to colette@tungsten.nl. 
Do you have any questions or would you like to rent our other studios? 
Then you can also email or call + (31) 20-4181448. We are happy to help you!